I never buy any guitar I have not held in my sweaty little hands first. But I recently ran across one in eBay that just intrigued the heck out of me. I did not know what it was (the eBay ad stated it was a Kay) but everything in me told me to go for it. So I did and after expending the princely sum of $31 it showed up at my door.
Turns out the guitar is a Regal Recording King Caron Robinson sold through the Monkey Wards catalog between 1939 and 1941. Spruce top, mahogany body and rosewood board and high peaked pyramid bridge. Binding on the headstock, body and soundhole and cool as heck Kluson bent tab double stamped strip tuners with covers (a dead give away the thing was made by Regal).
It took me a couple of hours but I got the guitar to where I could string it up. Needs a neck reset and the bridge reattached which were no big surprise but it is playable to a point. As it is too cool and rare a guitar to be destined to be turned into a flower planter so it will eventually get fixed up.
Here are some pics from the eBay ad.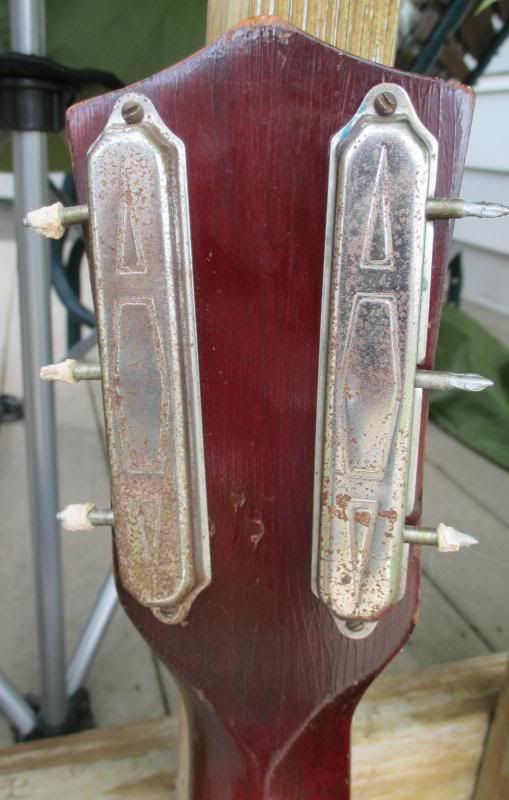 A page from the 1941 Wards catalog