This last year was great year for me. I've always thought bigsby's were cool and the gang but
didn't reckon I could use one.
Man was I wrong.
Its usage is all about subtlety and using it for shimmer and light effect.
You don't just grab it and snatch it like a fumbling high school kid in the back seat with your
prom date.
Started with the LP and it spread to the 2 V's.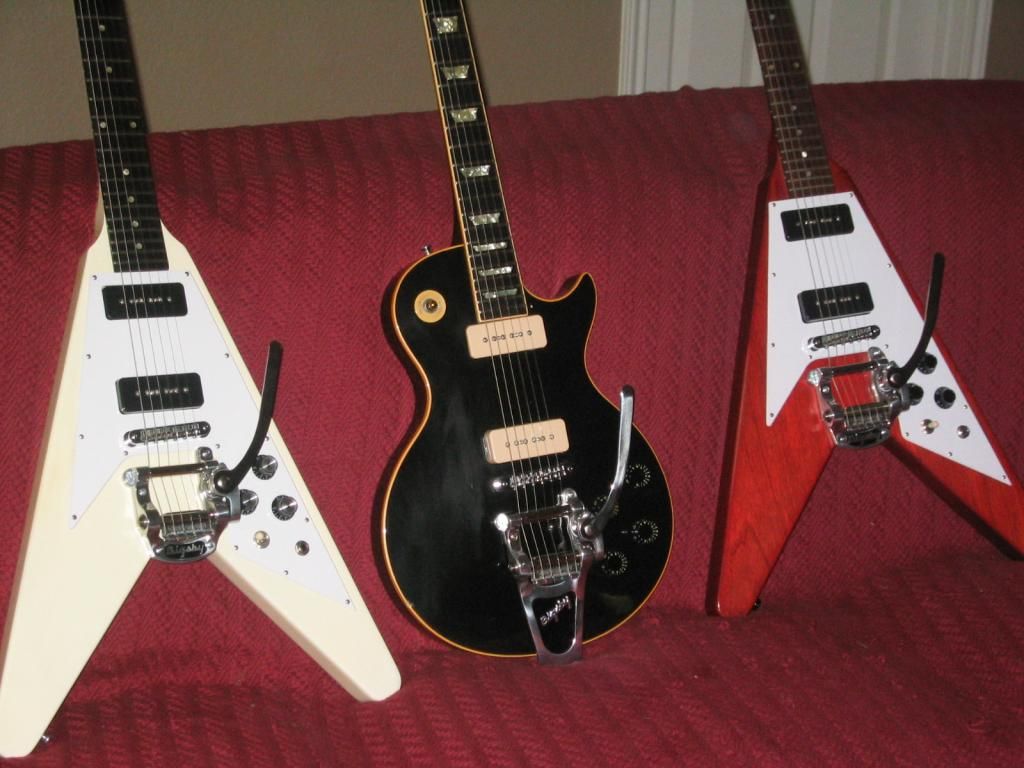 Have mercy!