Ok, first it was the beautiful Godin 5th Avenue that Grady found. Must have one, sorry - there's nothing that can be done.
Now I've wandered across these: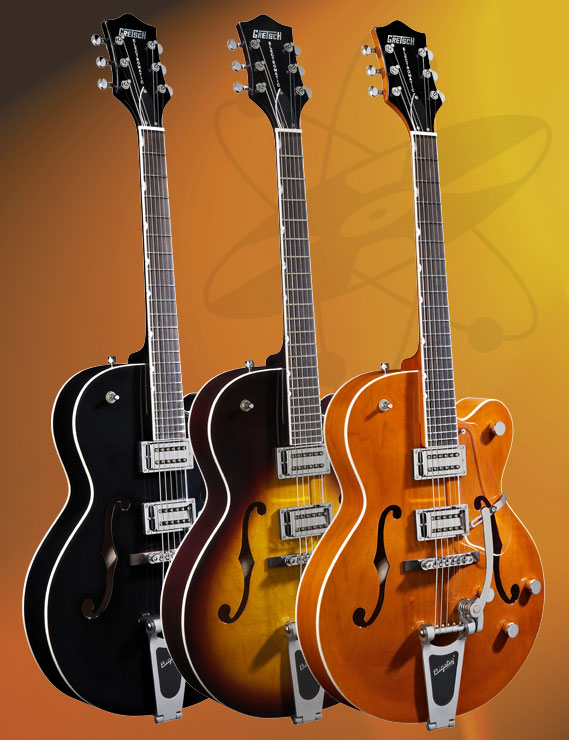 Same general price range = affordable.
Schweet.
A bit-o-twang, a bit of bee-bop, a bit of rock-a-billy, a bit-o-blues, a bit-o-Brian Setzer-flavored rock-n-roll all in one guitar.
Not sure which one to do first
Somebody help me please....
pEAcE,
jb